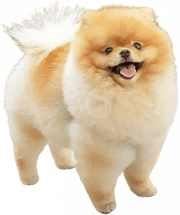 Doggos don't care if they have no hair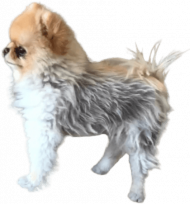 In 2017 I started losing my hair. I didn't care! Actually, got more treats, cuddles, and walkies! Wee! But it was hard on hooman because she thought something was wrong. And other hoomans started calling me Alopecia. So, we tried everything to get my hairs back. Melatonin, acupuncture, the lamb & beefy raw diet, and finally a lotion that smelled like eggies. Hoomans…here's what worked and what didn't…and reasons life is even better, less hairy.




Alopecia is just a general term for hair loss. There are many reasons doggos can lose hair…they could be experiencing normal seasonal shedding, have allergies or various skin infections, or an underlying medical condition or hormone imbalance like hypothyroidism. But if you are a Pomeranian or double coated breed, there is a particular pattern of baldness we call Alopecia X. This symmetrical baldness usually involves darkly pigmented skin in the bald areas. You may have heard this referred to as black skin disease. Many vets and specialists believe this is hereditary and purely a cosmetic problem. But it's causes remain mysterious, hence the X. And people have all kinds of theories which is why it becomes particularly stressful for pom parents who try anything and everything to ensure their babies are happy and healthy.
Dis section written by hooman. (Why it's less gud)
What are the steps you should take when you notice fur loss in a pom or double coated doggo?

Find out if your doggo was spayed or neutered
Alopecia X can be a sex hormone imbalance in some cases so if your doggo isn't spayed or neutered that could help the hair grow back!

Consider treatments & supplements
Treatments to try 


Transition to a raw or kibble free diet
Diet is the trickiest topic for dog owners. Many of the best vets in the US think Kibble is just fine and raw diets are unnecessary or even harmful. Our vet did not think food had any connection to Alopecia since it was a "hereditary condition".
However, it's hard to ignore the link between nutrition, gut health and healthy skin.  Hoomans eat anti-inflammatory diets, take probiotics, and other gut supplements to ensure the gut flora is healthy and not "leaking" toxins into the bloodstream. Many experts believe that processed treats and kibbles (as well as antibiotics, heartworm/flea medications, and rabies vaccines) can cause yeast buildup which can contribute to black skin disease.
We did switch to a raw diet that Seb loves and believe it's a big improvement in terms of overall health. But I wouldn't say that we noticed any hair growth because of it. We also transitioned Seb off his favorite treats to whole food snacks like carrots, apples, cucumbers, green beans, and chicken that are anti-inflammatory and great for the skin. Again, wonderful for health but we haven't noticed an improvement in hair growth.

  see what Seb eats 

In Poms like Sebastien, many owners notice the onset of Alopecia to coincide with a short shaving or haircut. (even scissoring). Poms have two coats, as most spitz breeds do. The pom originated from larger cold weather sled dogs of the Arctic. The trait of having two layers is common with outdoor dogs and even though the pom was bred down in size, the trait of 2 layers stayed with the breed.
This matter because if that top layer is shaved or the clipper goes into the protective inner layer of fur- it can affect the hair follicles and how the hair grows back. Hair growth is often impeded so many pom owners mention that a short hair cut was the start of Alopecia. We don't really know if it's the cause or if it just sped up the process and Alopecia was inevitable. Professional groomers should always warn their customers that a short hair cut on a double coated doggo could result in hair loss.
Sebastien's groomer noticed his hair was starting to diminish on Xmas Eve, 3 months after his first and only short haircut. It wasn't something you could spot with the common eye…I didn't start to notice Seb having less hair for a year and a half. And we never actually saw it fall out or noticed hair on the ground! It was such suddenly shorter and shorter. Strange, I know!